Everybody is fond of their beauty and especially women spends thousands of bills on beauty products for hair, nails, skin and more and if these stores are just one click away, nothing can be better than that. A Facebook page is an easy way to make your beauty business visible on the web and will connect you with your client. You will be able to share information, special offers and discounts to your clients as well as your followers. Facebook provides you numerous ways for the advertisement of your product and tips related to beauty.
As salon or beauty parlours are the place where people come and relax themselves, so, it is your moral responsibility to deal with the people nicely. These are the following tips need to be followed if you are planning to jump into online beauty business.
1. Create your own page and logo
Having a separate page of your beauty business is important so that you will be able to share all the required information with your clients. Before you share your new business page with your friends, family and clients, it is a good idea to have several status updates, photos and linked articles in your timeline so they something to look at when they check you out. You can create your own page by clicking on the box for "Local Business or Place" in the link https://www.facebook.com/pages/create.php. In the first drop down menu, you will find an option for "Spas/Beauty/Personal care. Fill all the required information there and agree to the terms and conditions, add a profile picture and you are "all set to go"
You can also develop your own logo for beauty business and can have your own identity.
Information
2. Target audience
Facebook provides the best way to identify user's interests, according to their age, location. So it could be the more advantageous when you are trying to target potential clients (interested in your business, but have not joined you) for your business. For example, if you are interested in producing any advertisement and you know that women between the age 20-50 within your salon location would be interested in your scheme so Facebook can be the best option for that.
Post an advertisement on your page and increase your number of clients.
Information
Picture Courtesy: JAGGY R 
3. Set up your Facebook lead Ad
A lead ad is the special Facebook feature that allows you to capture customer information right within Facebook. The person never has to leave Facebook and this is a great option for both user and business. It allows the user to stay in Facebook and sign up for the offer and also beneficial for the business owner as there is no need to worry about a website or a landing page because everything is going to happen right within the Facebook.
It just needs some information of customers or clients and is so convenient to use on mobile devices and after submitting all the information, his or her information is stored in Facebook which can be accessed immediately. This can also be used for booking appointments with the customers.
Information
Picture courtesy:  
4. Add photos and videos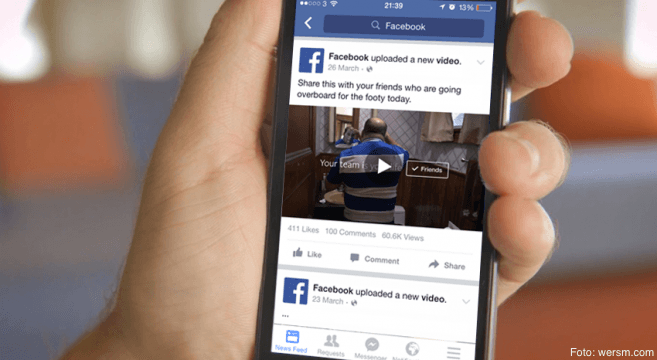 Women are very much interested in results and positive effects and if they find the proof of the same, they are definitely going to try the services. Your work makes people feel good about themselves, so you can post their pictures or videos after they are done with the beauty procedures. For example, after the manicure and pedicure session, you can go for "before and after" picture of the client with the clear difference so that more potential customers will get attracted towards it.
Posting pictures and videos on your Facebook page requires skills and talent. Be particular before posting any multimedia on your page, it means, it should be clear, horizontal in layout and attractive for the customers.
Information
5. Post regularly
Unlike traditional media like magazines or televisions, Facebook is built around frequent updates. Once you reach milestones in an increasing number of followers then you need to post regularly with some beauty tips or facts about hair, skin etc. so that customer will go through it regularly. Researches suggest that Facebook users check their page more than 20 times per week, so there is need of regular post every day. Posting everyday does not mean illogical posts, you need to post interesting content and judge how often your audience wants to hear from you. A post regarding offers and discounts with their validity on your page.
Information
Picture Courtesy: Infographic
6. Encourage comments and quick reply
Encourage other Facebook users to respond to your posts related to the topic which is of their own interest and when they post, quickly reply them (within 24 hours). Failing to respond will weaken your Facebook friend's willingness to engage with you, and they will gradually drift away.
Information
Picture Courtesy:  
7. Reward customers for referrals
It is a wise advice to give customers a little bonus for doing your advertisement for free and sending new clients your away. So if your existing client is sharing your page, then give them some referral points for which they will get benefited once they come to your salon. Offers can be given in terms of discounts, free manicure, free head wash and many more.
You can also run "special offers" during the holiday season can promote your business in a great manner. When people are free, they take out time for their own and want to enjoy the vacations. If they get offers at the time, it will work like "icing on cake".
Intformation
Picture Courtesy: Neil Parker
8. Hold beauty contests
Everyone loves prizes so you can organize a beauty contest or can go live and ask questions. People, who wins the contest, should get some rewards in terms of discount or free session. This technique will attract more and more customer as without spending money, going for a beauty session would be a treat for your own. Free haircuts, hair spa, manicure and pedicure can be offered to the rewardees.
Information
9. Invite your contacts to "like" your page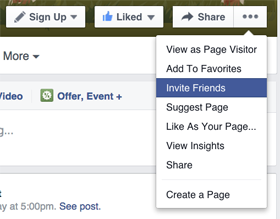 You can share your beauty business page with your contacts by using Facebooks's "Share with contacts" widget. You can do this by emailing them your Facebook page and you can offer an incentive to motivate people generating likes. Offer a percent off coupon to your customers so that they will feel special and attached to your business.
Information
10. Nurture your relationships with your clients
Of course! It takes time to build relationships with Facebook users, so you have to be patient in this case. Engage yourself sincerely in conversations, provide useful content and develop rewards for loyal customers to help foster positive relationships with your clients.
Information
Conclusion
As people are moving more towards social media and everything is available on their mobile devices only so why not promote beauty business on social media and Facebook is the best one for that. The above mentioned tips in the article will help you in promoting your beauty business.
Featured Image Courtesy: Pagemodo